Socks!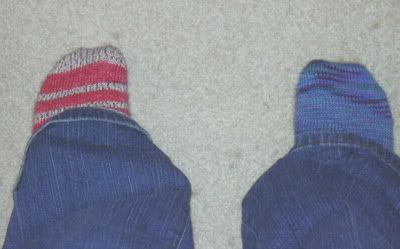 Sure, they don't match, but they're comfy!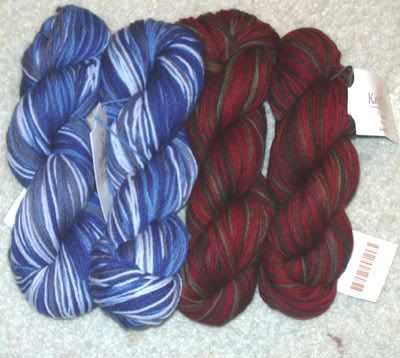 And what will these be? Hmm, I wonder!
These are
Knitpicks Memories
100% merino sock yarn. The colors are Yukon and Redwood Forest. Much lovelier than the usual knitpicks colors so I'm rather pleased. Soft as hell but no nylon so they won't be as sturdy. But the colors! Oh my god.
I need to make these socks as long as I'm in the mood to do so. I'm going to be casting on for the other pink sock as soon as I finish the tests tomorrow and clean the house. Then the other blue THEN I can start the new stuff. Will I make it?? We'll see.....